Mission statement
We seek to connect curious minds to the experts and information that will motivate them to ask informed and critical questions about real science throughout their lives. By working directly with scientists, we ensure that our content is of the highest quality. By working directly with kids, we help foster curiosity both in and out of the classroom and engage the next generation of citizens and scientists.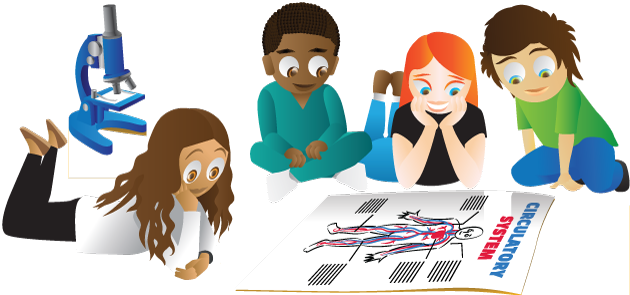 We are delighted that so many teachers and parents want to share Frontiers for Young Minds with their students and kids. Below you can find suggestions for how to get the most out of our website or how to get involved.
Navigating through our articles
The articles in our journal can be sorted in a number of ways, with the most recent articles appearing towards the top:
By subject area: This filter will allow you to sort by the specialties within the journal
By keyword: Each article has been tagged with words that should make them easy for parents, teachers, or Young Readers to expand on new concepts that come up at school or otherwise. These are simple tags that are meant to make the search easy – like "sleep," "friends," "illusions," or "energy."
What kind of articles can you find?
We publish articles that are either about new research on the cutting edge (New Discovery) or explain a key idea that is fundamental to understand a scientific field (Core Concept).
We are still expanding into new subject areas, but you can find articles in the following areas right now:
Understanding Neuroscience
Understanding the Earth and its Resources
Understanding Astronomy and Space Science
Understanding Biodiversity
Understanding Mathematics
If you know a class or group of kids who would like to serve as Young Reviewers, they will need to work with a Science Mentor – someone with experience in scientific research and the peer review process.
Contact us at kids@frontiersin.org and we can provide you with more information about how to find a Science Mentor.
Prepping your classroom or Young Reviewers for an upcoming review
We are compiling all of the feedback from our early reviews and creating a how-to guide for getting ready for a review. Coming soon!